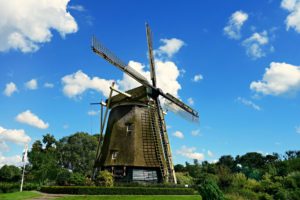 November 21, 2019
Dear friends,
This week, a lady who has been following a Bible course in French from our ministry, wrote that she has been diagnosed with cancer and is scheduled to have surgery next month. Please pray for Nadine (pseudonym), who is trusting God for a miracle.
In our church's small group, every person is facing challenges: some physical and others work-related. Adversity can drive us closer to the Lord or we can react poorly and alienate ourselves from Him. In his book "How to Let God Solve Your Problems," Dr. Charles Stanley writes: "Adversity comes as a result of two different aspects. It often strikes as a result of living in a fallen environment. While God originally created this world to be perfect, Adam and Eve sinned, and we are now living with the consequences of their disobedience. We also experience adversity when we fail to obey God. All sin has consequences – some much more serious than others. While the consequences of sin are very serious, God never stops loving us, and when we acknowledge our need of Him and that we have made a wrong turn, He is quick to restore our fellowship with Him."
In a recent episode of "This Is Us," the subject of dementia was presented, reminding us of the importance of making the most of our time while we have our mental faculties. As the Lord Jesus told His disciples, we must work while it is day (John 9:4).
Scripture for the weekend: "God, after He spoke long ago to the fathers in the prophets in many portions and in many ways, in these last days has spoken to us in His Son, whom He appointed heir of all things, through whom also He made the world." Hebrews 1:1-2 (NASB)
Thought for the weekend: "Is there a prayer you've been waiting on God to answer for so long that you're just about ready to give up? Keep pressing in to Him, friend. Don't pull away. Fill the space where your heart aches with prayer, trusting that in the course of time everything will work out according to God's perfect plan." – Lysa TerKeurst (from her book "Embraced")
By His grace,
Steve